New York City Auto Salvage Wishes You A Very Happy Thanksgiving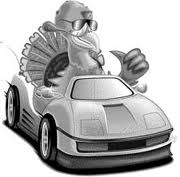 Man it seams like this year just flew by.  All in all it was a great summer, all the blogging increased business and brought us new clients and readers to the blog and for that we are  very thankful. We just want you to know how important your business or viewership is for us.
Looking forward to 2011 where we are putting up even more informational blogs. Again Thank you for your business this past year and in the future. We will continue to bring NYC Cheap Used Auto Parts of the highest quality.
Happy Thanksgiving
From New York City Auto Salvage owners, family and workers