Looking for Cheap Used Auto Parts for your teenager's first ride?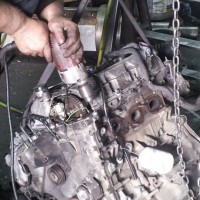 Have you found a fixer upper for that you want to work on with your teenager? Looking forward to teaching them about a car from the ground up? We know you want the best parts, but sometimes the cost of those parts can go over and above what you had in mind for a budget. At New York City Auto Salvage and Glass, we understand tight budgets. We offer a huge selection of cheap used auto parts and friendly, knowledgeable staff to serve you.
Why call anyone else for auto parts? Even if the car is an older model or even a rare model, we will work hard to help you find whatever parts you need and at the cheapest prices possible. At New York City Auto Salvage and Glass understand the people of New York, because we are people of New York. We have been honored to serve our neighbors for the past 17 years.
We have lots of customers looking for cheap used auto parts for their kids' rides. In fact, many of the customers we have helped repeatedly throughout the years and are now coming back for the next generation of car and truck drivers. We hope to be here for many more generations to come. Let us help you continue the time honored tradition of rebuilding an automobile with your kids and building a vehicle they'll be proud to drive. Give New York City Auto Salvage and Glass a call at 718-297-9797 and let us help you.
Like us on Facebook or follow us on Twitter to find out more about our services.