Most people dread the day they need to replace a part in their car. It's not only an inconvenience, but it can also be incredibly expensive. The most expensive replacement car parts include:
The brake system: A brake system is obviously something that can't be done without, but replacing it can be a big cost.
The suspension and steering system: This is what ensures a smooth ride in a vehicle and helps the driver manage the car. When the suspension or steering system isn't working properly it can be very dangerous.
The transmission: For many people when their car's transmission stops working it's the most stressful. A car can't function at all when there's a significant problem with the transmission.
The heating and air conditioning system: Many times when these systems malfunctions, car owners will put off getting them replaced because they are so expensive, but not having these systems can make driving a car miserable and uncomfortable.
If your car needs any of these replacement parts it's often best to find used options. Used car parts mean you can enjoy reliability and quality, but with a lower price tag than you'll find with new car parts. NYC Auto Salvage and Glass has one of the area's largest selection of top quality used car parts.
Call 718-297-9797 to see if they can get your car back in proper working order. You can also follow us on Facebook and Twitter to see what our satisfied customers have to say about our selection of salvage parts.
Read More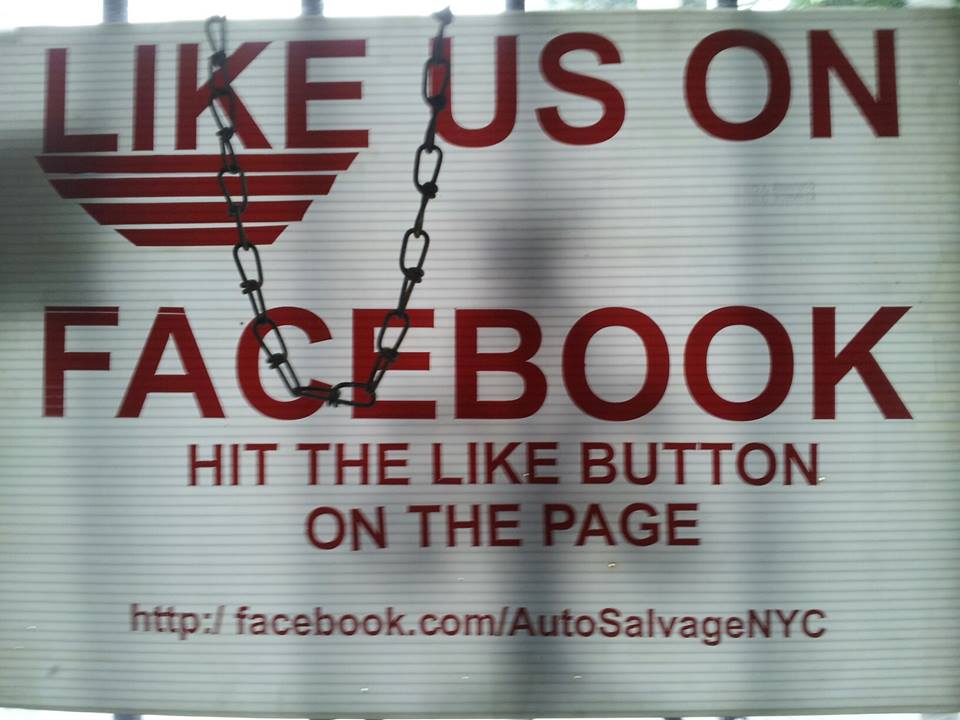 Many consumers don't realize that one of the best things they can do for the environment is to take advantage of used auto parts. Sure, when we think of recycling we think of the usual items like glass and plastic, cardboard and paper, but auto parts are also a great thing to recycle. When you use recycled auto parts, you're not only going to get a great deal in terms of price, but you're also helping the environment.
People often have the misconception that used auto parts aren't as good as new parts, but in most cases this isn't true. Used auto parts are often taken from cars that have been in a collision, and the parts that are recycled typically have endured no impact, meaning they're in ideal condition. Often, when a car has significant body damage it's sold for salvage parts, but there may only be a few thousand miles on the engine. Not only can you get a like-new auto part when you buy used, but the prices are on average anywhere from 50-75% less than if the part was purchased new.
If you're searching for a way to take advantage of deeply discounted auto part prices, contact NYC Auto Salvage and Glass. For more than two decades we've been doing our part to provide residents in the New York metro area with access to affordable, quality used auto parts.
Contact us at 718-297-9797 to see how you can do your part to participate in recycling, while also getting a great deal on a vital auto part. Don't forget to follow us on Facebook and Twitter for great deals and to see our feedback from our countless satisfied customers!
Read More