Cheap DIY fixes with Used Auto Parts – Part 2 – Battery Replacement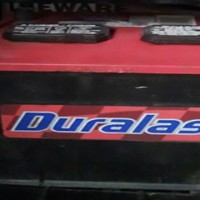 Owning a car is expensive. Car payments, gas, insurance and parking add up. Compound those costs with the price of making repairs and regular maintenance appointments and you have the perfect recipe for a stress headache. Logic tells us that mechanic shops make money or they wouldn't be in business. By charging high rates for labor and materials, shop owners line their wallets. Cutting corners where it's reasonable is the best way to save money, and making DIY repairs using cheap used auto parts is a huge relief for those on a tight budget.
A single wiper blade costs about $25 from a dealer or mechanic to replace. If you buy new wiper blades from a parts store you can find them for about $7. Why pay so much for a thin strip of rubber? That's ridiculous! NYC Auto Salvage and Glass has a variety of wiper blade types that are just as good as new or lightly used for just cents on the dollar, and we'll even tell you how to install them yourself.
Before replacing the wiper blades, be sure they aren't failing to perform due to being dirty. A kitchen scratch pad and a little elbow grease is all you need to clean them up. If that doesn't work, then you probably do need to replace them. To remove, just pinch the rubber on the end of the wiper and slide it off. If it's resistant, use a flat head screw driver to help pry it off. Toss it in the garbage and slide the new rubber blades back on the wiper blade brackets. It only takes a couple minutes and is so easy it'll blow your mind.
NYC Auto Salvage and Glass is New York's premier provider of cheap used auto parts. Call us at 718-297-9797 today to find the perfect wiper blades for your car. Don't forget to like us on Facebook and follow us on Twitter.