Signs that your clutch disc is going bad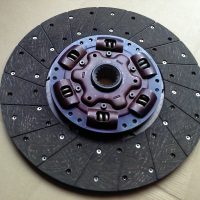 Clutches are essential parts of every functioning automobile, and modern models feature upgraded designs that can last up to 100,000 miles. However, your driving style and road conditions may significantly affect how long the clutches may prevail and the money spent on maintenance. Here are some signs that might help know when your clutch is bad and if you require replacement auto parts.
The Clutch Feels Soft When Pressed
If you notice the vehicle clutch feeling softer than usual when interacting with it, chances are there is something wrong with the pressure plate. An ideal clutch configuration should be slightly heavy and require some force applied when pressing the pedal. Auto parts from junk cars can act as a good source for replacement components, and they cost less money than visiting auto repair shops.
Shifting Gear Complications
The ideal clutch and gearbox configuration will guarantee you smooth gear shifts for the best driving experience. However, faulty clutches are ineffective in releasing their connection with other vehicle components making it challenging to shift gears. Visiting vehicle repair shops that accept cars for cash is an excellent place to start looking for replacement options and avoid the industry hussle.
Noisy Clutch Operation
You can conclude that something is wrong with the clutch unit when you hear weird noises once you apply pressure to the pedal. It may be because of a defective pressure plate or bearings, and parts from salvage cars and junk cars might be good alternatives. In addition, specific organizations sell and buy old cars with some functioning junk parts for cash.
The Best Auto Shop in Brooklyn, Manhattan, Queens, Staten Island, and the Bronx
NYC Auto parts are the number one auto repair store accepting cash in Brooklyn, Manhattan, Queens, the Bronx, Staten Island, and other regions around New York City. Their services include accepting cars for cash like salvage cars and reselling specific junk parts as replacement components eliminating the hussle involved in other approaches.