People Who Prefer Salvage Auto Parts Enjoy these Benefits, # 2 is convincing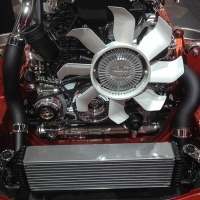 Are you wondering why other people opt to used auto parts? Aside from the fact that brand new one has a substantial amount to get the payoff, there are many other reasons exist and play as essential, to understand a few see some list of benefits below and figure out which one knock and convince you.
Financial value
Salvage auto parts definitely offer at a budget price a cost that is way far different from the brand new one yet the performance were quite similar. The first factor is saving money and if you are lucky enough, you can get an item with quality most likely if you buy one from reliable salvage yard
On Hand
Finding auto parts might be a daunting task, sometimes you find it difficult to hunt a piece of the object (depending on what type of vehicle you have) in the spare parts market. While on the other hand, salvage auto parts usually available from used automobile yards, you can walk into any salvage yard supplier or local mechanic which has wide access from different types of vehicle which is perfect for your auto parts replacement
Original Equipment Manufacturer (OEM)
Used auto parts are usually made and labeled OEM which perfectly fit almost all vehicles. It is a very safe option (match and fit) compare to aftermarket auto parts. Availability wise, OEM part is always on hand from the salvage yard, affordable and comes with a warranty.
ECO- Friendly
This factor refers to the 3 R's (reduce, reuse and recycle environmentally-friendly as this will save around 80 million barrels of oil, reduce the amount of energy for production of new replacement parts.
Convenient
Used spare parts are widely accessible, therefore, you don't have to spend more time of searching specific auto parts back and forth. Like if you are planning to do DIY spare parts replacement, then you can grab one anytime.
To sum it all, buying used auto car parts from the salvage yard is one great wise idea and so if you are in need of automobile recycle parts pick the phone and call New York City Auto Parts and Glass at 718-297-9797 and see what else we can offer.